For each of us, creativity is interwoven into our identity. Yet how that creative purpose is expressed looks different from person to person. Through this mini-course, you'll consider your own answers to six key questions:
Do you hear the call to create? What does creativity look like for you?
What do you bring to your creativity? What personal interests and skill sets are part of your design? What desires and needs underlie your creative pursuits?
What will you give to your creativity? How can you approach your creativity with generosity, hold expectations loosely, and allow your purpose to grow?
What will you receive from your creativity? Practicing your creativity is a way to build skills but also brings many other benefits..
How can you connect your creativity to a larger purpose? Creative acts of any size can make a difference in the world.
How do you grow your creativity? Consider these practical steps for pursuing your creative purpose.
Each module includes additional inspiration that draws on details from Minnie Lamberth's own creative experiences with prompts for how to apply that insight to your own journey.
The questions at the end of each section are designed to inspire you to pursue your creative purpose in the way that's the best for you.
Plus, you get scripts for all the video sessions (in case you'd rather read than listen).
Also, you'll get a bonus section, The True Story of You, to help you remember the identity that was yours from the beginning.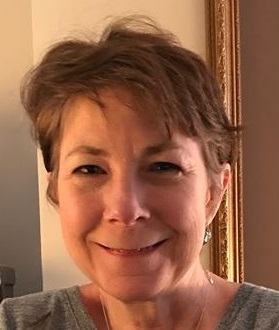 Hi, I'm Minnie Lamberth.
I'm a full-time writer in Montgomery, Alabama.
For the last 20 years, I've run a writing services business where I help clients craft their marketing messages or create their writing products – whether website content, video scripts, email, ads or books or anything else.
In addition, I am the author of an award-winning novel, Life with Strings Attached. As an occasional artist, I have also dabbled in oil on canvas and mixed media.  
I have drawn from this considerable experience to develop a creative encouragement program called Story Shaping, where I'm sharing insights gained over a lifetime of creative pursuits.